The covid-19 pandemic has been confining us at home to avoid the spread of the virus. With theatres, bars, restaurants, swimming pools and gyms closed, what else should people do but start a compelling series on Netflix?
Not to mention the bombardment of negative news relating to the growing number of infected daily continuously broadcast by the news around the world.
As more and more people sign up during the coronavirus pandemic, Netflix is one of the companies that has benefitting the most. Just think that the streaming giant, in the first three months of 2020, has more than doubled the number of expected new subscribers, as reported by The Guardian.
On the other side of the coin are traditional media. According to an analysis conducted by Statista, the latter were already plunging and then received another low blow from the pandemic from the ensuing economic crisis. The main reason would be the decline in advertising spending.
According to the forecast, the global decline of traditional TV revenues is estimated at around 6% whereas sales by streaming providers and other over-the-top video companies will increase by 11% worldwide.
Furthermore, it is interesting to point out that, long before the covid-19 pandemic Netflix already killed another traditional service: the video star.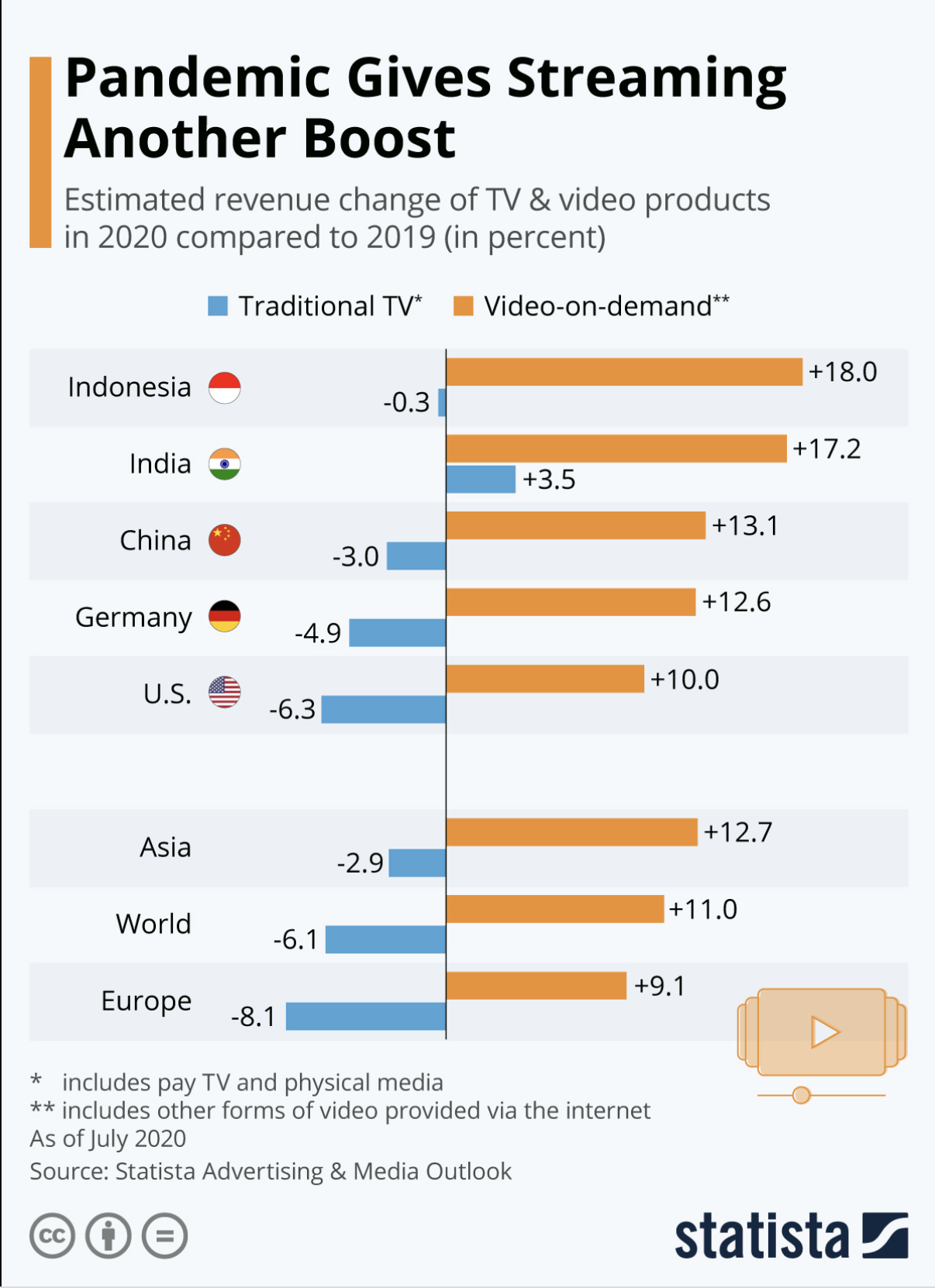 One should bear in mind that when people traveled for business it was very common for them to rent videos from their hotel room to entertain themselves. This service not only allowed customers not to get bored, but also represented a considerable source of income for hotels.
These days are long gone, people nowadays come to hotels with all entertainment close at hand. It's definitely impossible to get bored owning a smartphone, with a simple click we can access an infinite variety of contents.
Taking a look at the graph below you can see even better the decline in the rental video service offered by hotels. Specifically, the chart shows "a precipitous fall of in-room video rentals over the past 15 years, with revenues per available room dropping 75 percent between 2000 and 2015" as it was described by the data journalist Felix Richter.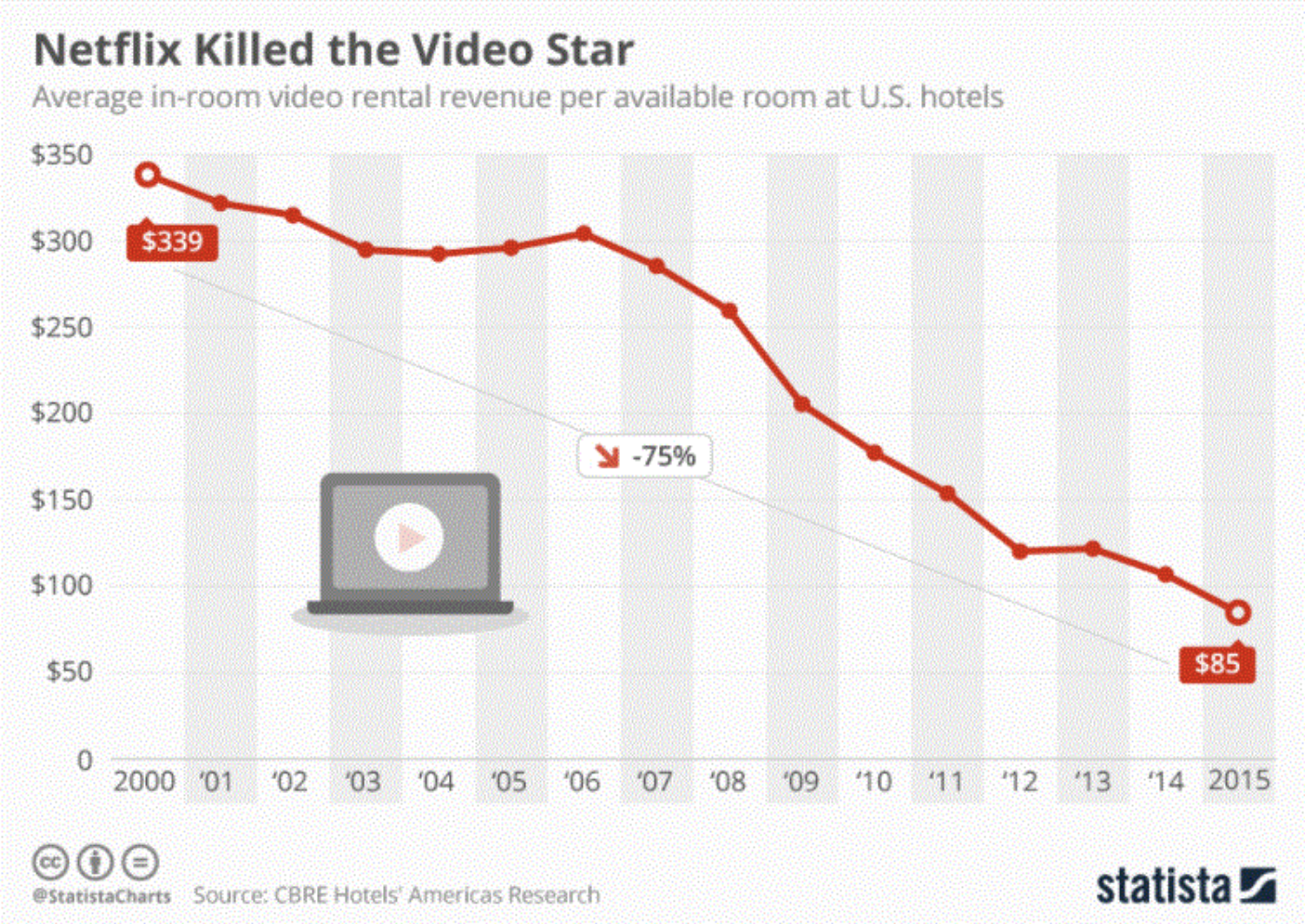 What will come after Netflix?