Sustainability and zero-waste lifestyle are one of my main focus of interest, I love studying people's habits when it comes to buying and getting rid of stuff.
A few months ago, I conducted some research around the topic, using different user research methods from focus groups, to diary study, from questionnaires to 1:1 interviews.
I will dig deeper in a few of the methods in following blog posts, but for today I wanted to share some of my research findings.
As expected, food waste appeared to be the main guest of people's bins - with milk plastic bottles, coffee pods and eggs cartons being the protagonists of every single person waste-routine.
85% of the participants only recycle plastic, cardboard and glass - throwing food waste, foil, tins and a whole lot of other items in the black bin, that ends up in the landfill.
The focus of my research was finding a solution to this trend, making people more aware of the waste each of us produces and the consequences this has on the environment.
After several co-designing sessions, we came up with a concept to adopt in supermarkets, showing people the impact that one item could have on the planet compared to another, using a solution as simple as some labels using a traffic-light system - so that it wouldn't take any learning curve for consumers to understand the rating.

As an incentive for people to adhere to the green-label shopping habit, we suggested the scheme would be implemented within the points system in supermarkets, in this case, we took as an example Morrisons and the More Card.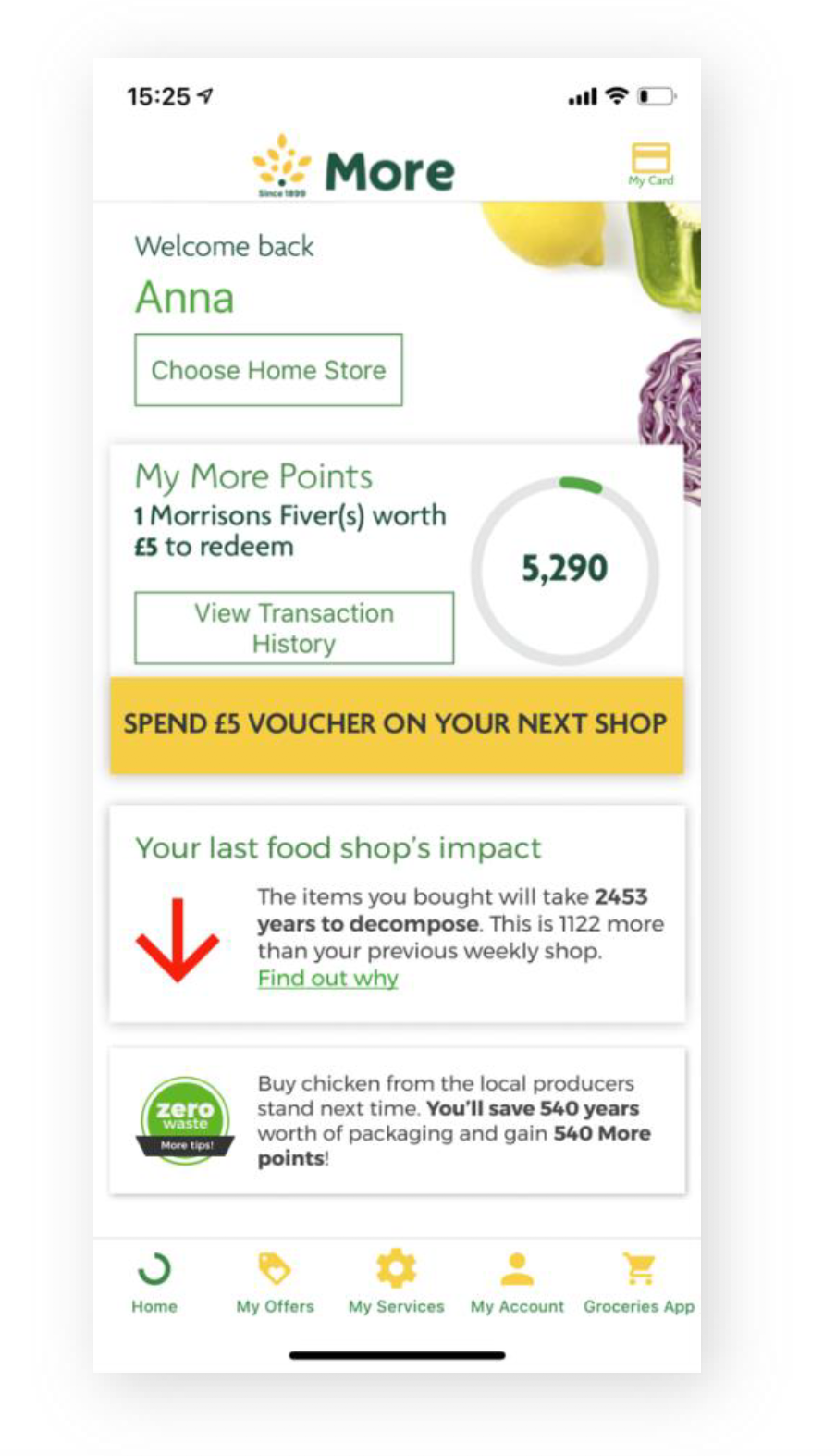 The solution mock up was tested on a few consumers (disclaimer: this is not a Morrison's official campaign) and it was warmly welcomed, especially because it allowed them to find out more about the actual brunt of some common waste material.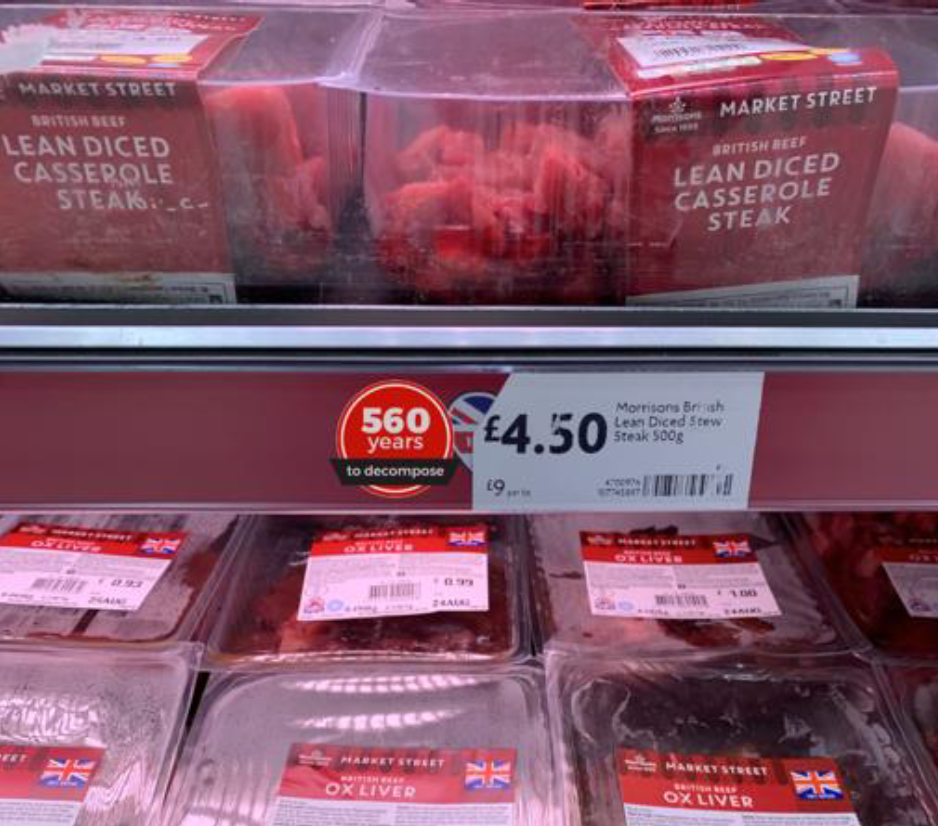 I'd love to talk more about the topic, so let me know if you pay attention to your buying/wasting habits and what interesting patterns you have noticed.